TONY JORDAN, BUSINESS DEVELOPMENT AND SAFETY DIRECTOR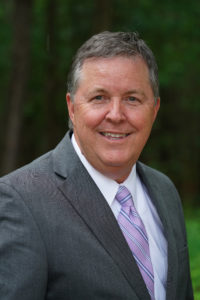 M.C.M. Western Carolina University. Joining us from another local general contracting firm, Tony brings over 40 years' experience in the construction industry to the Resolute Team in 2015 as Director of Business Development, and in 2016 also assumed the responsibilities of Safety director as well. Tony has developed innovative leadership skills through both his educational experience and work experience in various capacities in the field of construction management and operations throughout the Triangle and Triad areas. From designer, to facilities engineering and project management to operations vice-president, his enterprising approach and creative vision are result driven.
---
KEN CHICCOTELLA, OPERATIONS & FINANCE MANAGER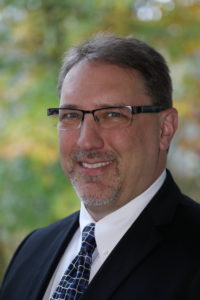 BS in Business Administration from West Virginia University. Ken has over 20 years of management experience in the accounting, finance, risk and administration areas of construction companies. He is a Certified Construction Industry Financial Professional and a Construction Risk and Insurance Specialist. Ken has been a member of the Construction Financial Management Association (CFMA) since 1998 and has served in leadership roles at the local chapter and national level. He served on CFMA's National Executive Committee and also as Treasurer, as Vice Chairman, and finished his term as National Chairman in April 2017. Ken is also a member of and has served in national leadership roles for the Institute of Certified
Construction Industry Financial Professionals.
---
RYAN PLANKENHORN, CHIEF ESTIMATOR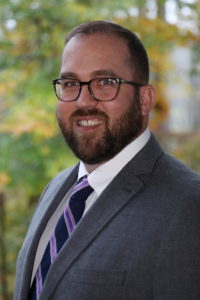 Ryan is a graduate of the University of Florida – Gainesville and brings 15 years of construction experience to the Resolute Team. From foreman to superintendent to estimator and onto director of preconstruction services, Ryan has extensive experience in both the negotiated and hard bid markets as well as being adept at cultivating relationships with local subcontractors. He is skilled at coordinating with architects, engineers and owners through creative design and value engineering, to bring budget-challenged projects to fruition, as well as preparing design development estimates, GMP and lump sum pricing.
---
MATT BERRY, SENIOR PROJECT MANAGER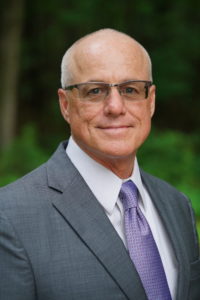 Matt is a seasoned construction/real estate professional with B.S. Building Construction, Virginia Tech. He has extensive experience in retail, commercial, multi-family and residential construction, his qualifications range from Project Executive, Project Management, Pre-Construction Services and Field Management, for new projects as well as renovations. Matt is also skilled in Marketing, Business Development, Contract Negotiations, Licensing, Budgeting, and P & L. He is skilled in project oversight from inception thru turnover including programming, design development, bids, contractor selection, contract negotiations, value engineering, and project delivery.
---
PATRICK ROWE, PROJECT MANAGER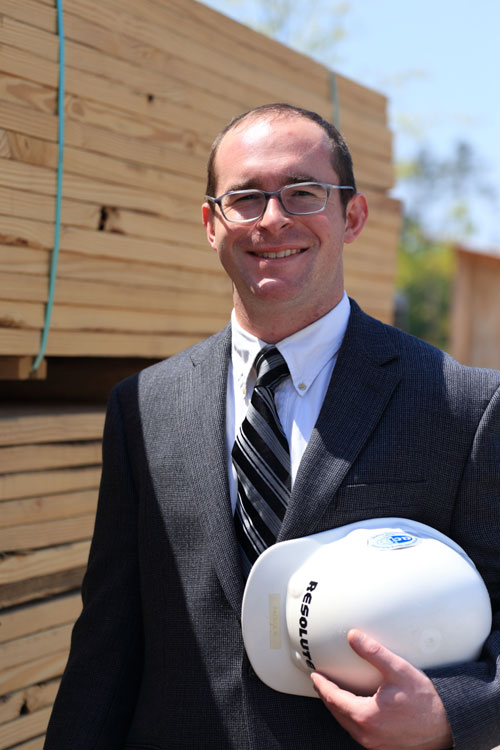 B.S. Construction Engineering and Management, NC State University. Patrick joined Resolute as an Estimator/Assistant Project Manager. Patrick brings critical field experience to his estimating and project management duties. Patrick is also an ACI certified Concrete Field Technician – Grade I.
---
PHILIP CROSBY, PROJECT MANAGER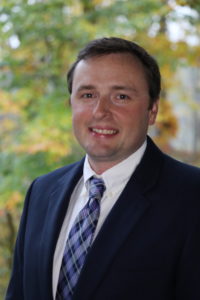 Construction Technology with Business Minor, Appalachian State University. A dedicated professional with 13 years experience in the construction industry, Philip's experience ranges from field engineer to project management for a variety of project sizes and delivery methods. Philip joined Resolute as Project Manager.
---
GABE EVERHART, PROJECT MANAGER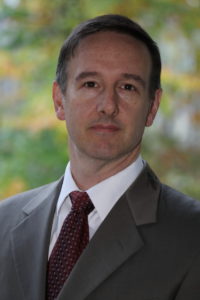 Gabe brings extensive experience to our team from working as a Projects Control Specialist for multiple large corporations as well as a Project Manager on massive and complex projects. He was responsible for schedule and budget management for the Piedmont Improvement Program, which consisted of more than 60 civil infrastructure projects totaling approximately $550 million. Gabe managed multiple large projects for clients Duke Energy, NC State University, the City of Durham, and the City of Raleigh. OSHA 30 certified.
---
JEREMY THOMPSON, PROJECT MANAGER
Jeremy received his B.S. in Civil Engineering from UNC-Charlotte and holds a North Carolina General Contractors license. He was previously in the U.S. Army for 8 years as a missile system specialist for Apache and Cobra helicopters. Jeremy has extensive experience in NC including retail, multi-family, and road work for DOT. OSHA 30 certified.
---
CHAD GANTT, PROJECT MANAGER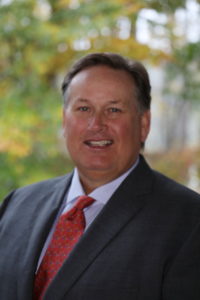 Chad has over 30 years' experience in single-family homes, retail and multi-family construction as well as working on the other side of the table as a developer. He started as a construction assistant for a home builder and worked his way up to vice president with the same company. Chad supervised all construction activities on a 372 multi-family project in Charlotte where he took the project from drawings review to on-time delivery to the client. He also delivered a $200 million portfolio for Family Dollar Stores, which consisted of many smaller projects.
---
HYATT FIELD, PROJECT MANAGER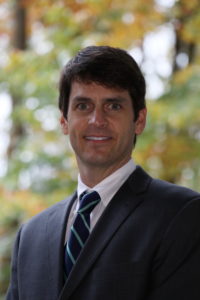 B.S. Construction Management, East Carolina. With 10 years' experience in the construction industry, Hyatt is both a North and South Carolina General Contractor's License holder, is LEED certified and OSHA 30 certified. His experience ranges from Assistant Superintendent to Finish Superintendent to Project Manager for projects in several states, including multi-family and luxury apartment projects as well as several data center expansion and retail projects. He is skilled at managing projects and associated personnel from start to finish while safely delivering a project on schedule and in budget.
---
CLIFTON GAULDIN, PROJECT MANAGER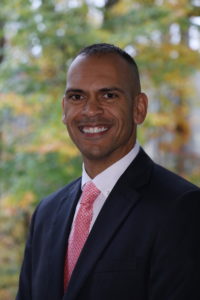 Clifton served as a Captain for the North Carolina Army National Guard for nearly 20 years while pursuing a career in construction. He earned a Bachelor's Degree in Industrial Technology with a concentration in Drafting and Design from Appalachian State. He also earned a Bachelor's Degree in Construction Management from East Carolina University. Clifton is certified by the Army Corps of Engineers for Construction Quality Management for Contractor and brings an abundance of experience to the team. OSHA 30 certified.
---
CLAYTON BOGARD, PROJECT MANAGER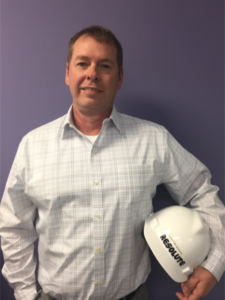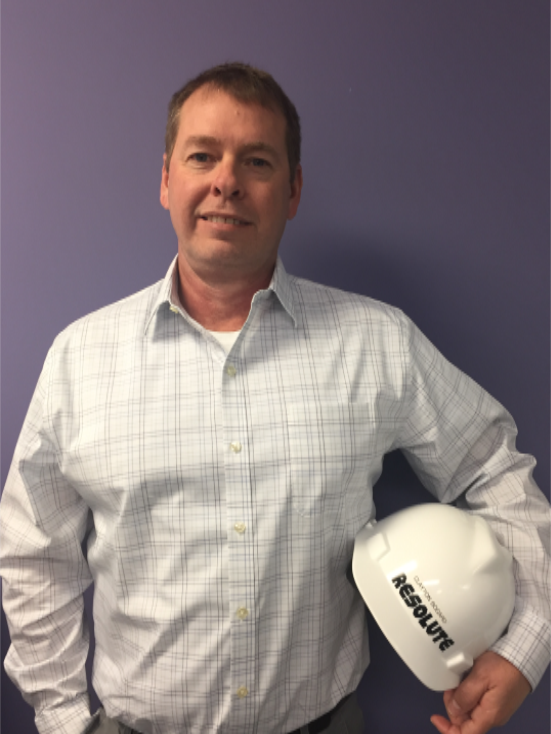 Prior to joining Resolute as a Project Manager, Clayton worked in Design-Build project delivery.  He is a proven leader who executes aggressive buy-outs and negotiates subcontractor agreements. He manages sequence of work on site while clearly communicating with owners, architects and consultants.
Clayton's experience includes steel, stick-built and pre-engineered structures. His project experience includes faith based, multi-family, retail, office, education, renovations and fit-ups.
---
BRYAN ANNA, MARKETING MANAGER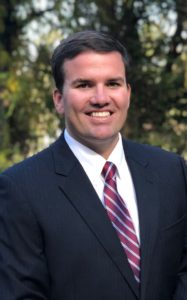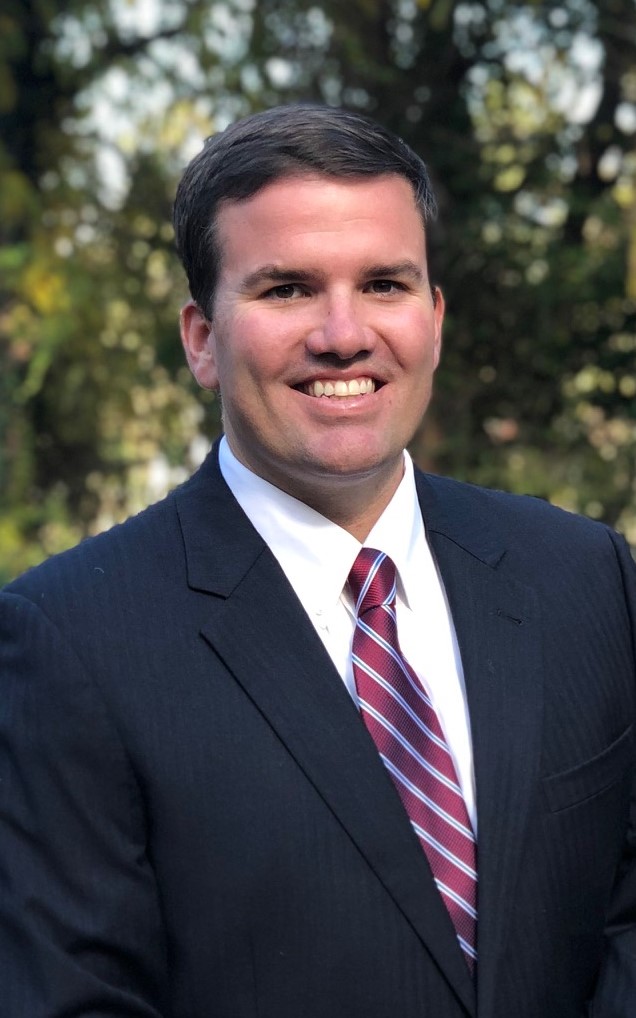 B.A. Journalism, UNC Chapel Hill. Bryan joined Resolute in 2014 as Assistant Project Manager. He earned his Master's in Construction Management from East Carolina University. After several years experiencing the various aspects of project management firsthand in the field, Bryan assumed responsibilities of Marketing Manager in 2018.
In the News
---
MONICA GAINEY, SPECIAL PROJECTS MANAGER/SCHEDULER
BSE Civil Engineering, Duke University, LEED AP. Monica has over 18 years' experience in construction management, specializing in CPM scheduling, LEED management and commercial construction management. Monica joined Resolute as Project Manager Specialist.
---
MARK ANNA, ASSISTANT PROJECT MANAGER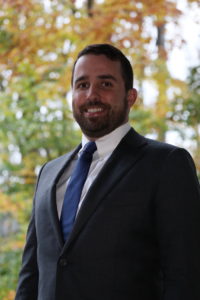 Mark transitioned to a permanent hire as an Estimator working with our pre-construction and estimating team on new project pursuits after completing the Construction Management, B. S. program at ECU, in 2016, and in July of 2018 was promoted to APM.
---
STEPHANIE MASLOUSKI, ASSISTANT PROJECT MANAGER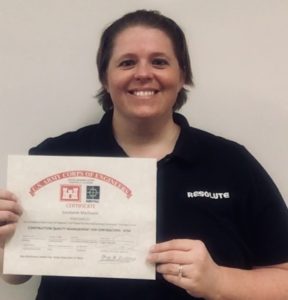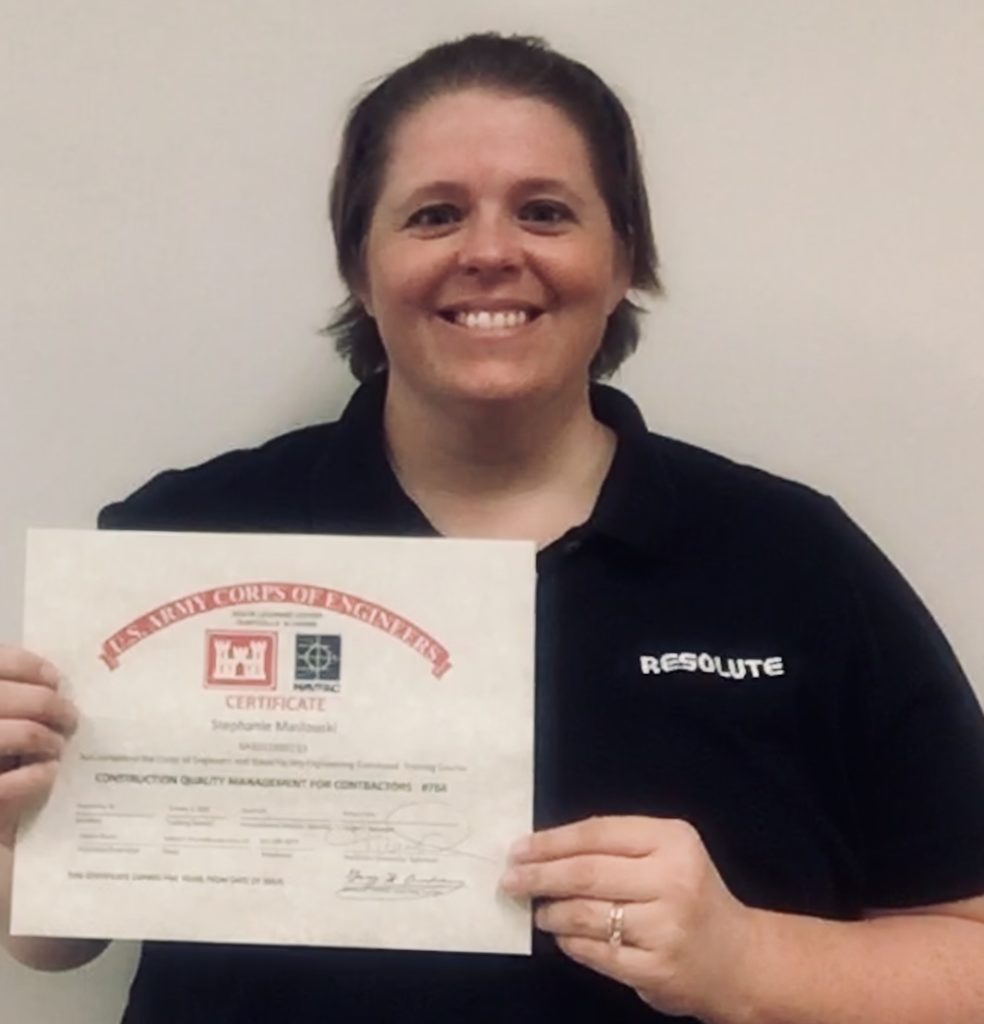 Stephanie graduated from the University of Arkansas-Little Rock in 2013 with a B.S. in Construction Management. She started her construction career as a field engineer and has experience in single-family, multi-family, and data center construction. OSHA 30, CPR, Concrete Placement certified.
---
MATT ROEBUCK, ASSISTANT PROJECT MANAGER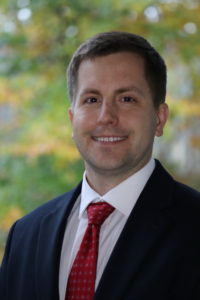 Matt worked as a plumber's assistant while obtaining his B.S. in Construction Management from East Carolina University. After graduating Magna cum Laude in 2013 he worked as a project engineer on multiple $15m+ projects and was responsible for managing submittals, RFI's, material delivery schedules, equipment logs, etc. Matt's project experience includes office fit-ups, warehouse additions and transforming a metal building into a sports complex. OSHA 30 certified.
---
ALEX JONES, ASSISTANT PROJECT MANAGER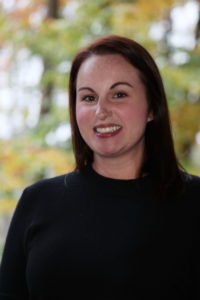 Alex graduated from Western Michigan University and worked in Michigan, South Carolina and Massachusetts before joining the Resolute team. Alex has a wide array of experiences from being a document control specialist for a $37 million bridge project to overseeing the construction of interior and exterior amenity spaces for a large multi-family project. Most recently she managed interior projects with values up to $500k and was responsible for project budgets, maintaining schedule, billing applications, maintaining GMP, etc. OSHA 30 certified.
---