Experienced + Efficient + Effective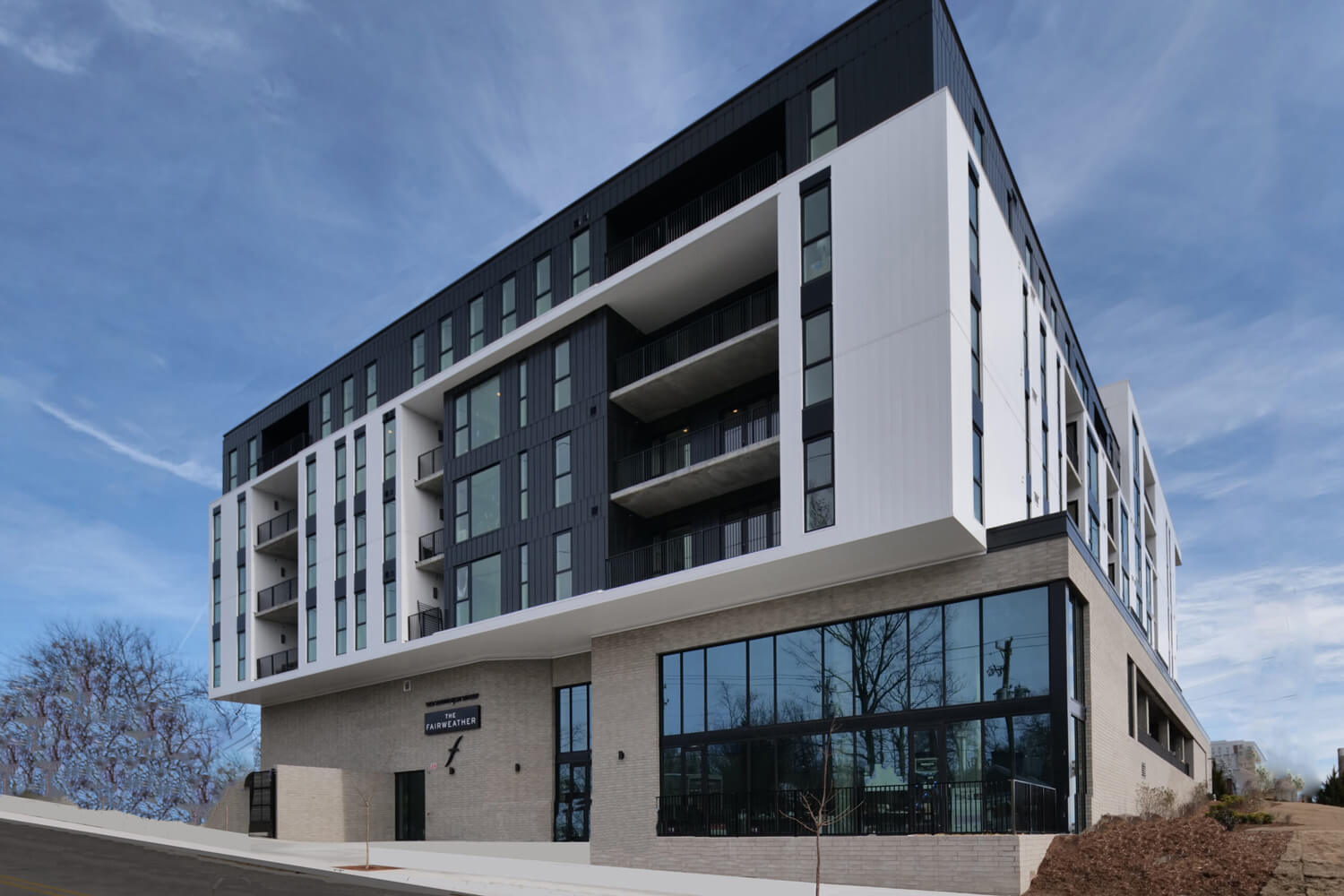 Multi - Family
Reinforced concrete structure with 46 modern condominiums, ranging from 838 to 2,863 square feet. Located in downtown Raleigh, parking and retail on the ground lev
Owner: Greymont LLC
Architect: Raleigh Architecture
Location: Raleigh, NC
Contract Format: Negotiated Bid
Multi - Family
This project includes a five-story, 189-unit residential building with an integrated clubhouse and an attached five-story precast concrete parking deck.
Owner: Morrisville Partners, LLC
Architect: Cline Design
Location: Morrisville, NC
Contract Format: Negotiated Bid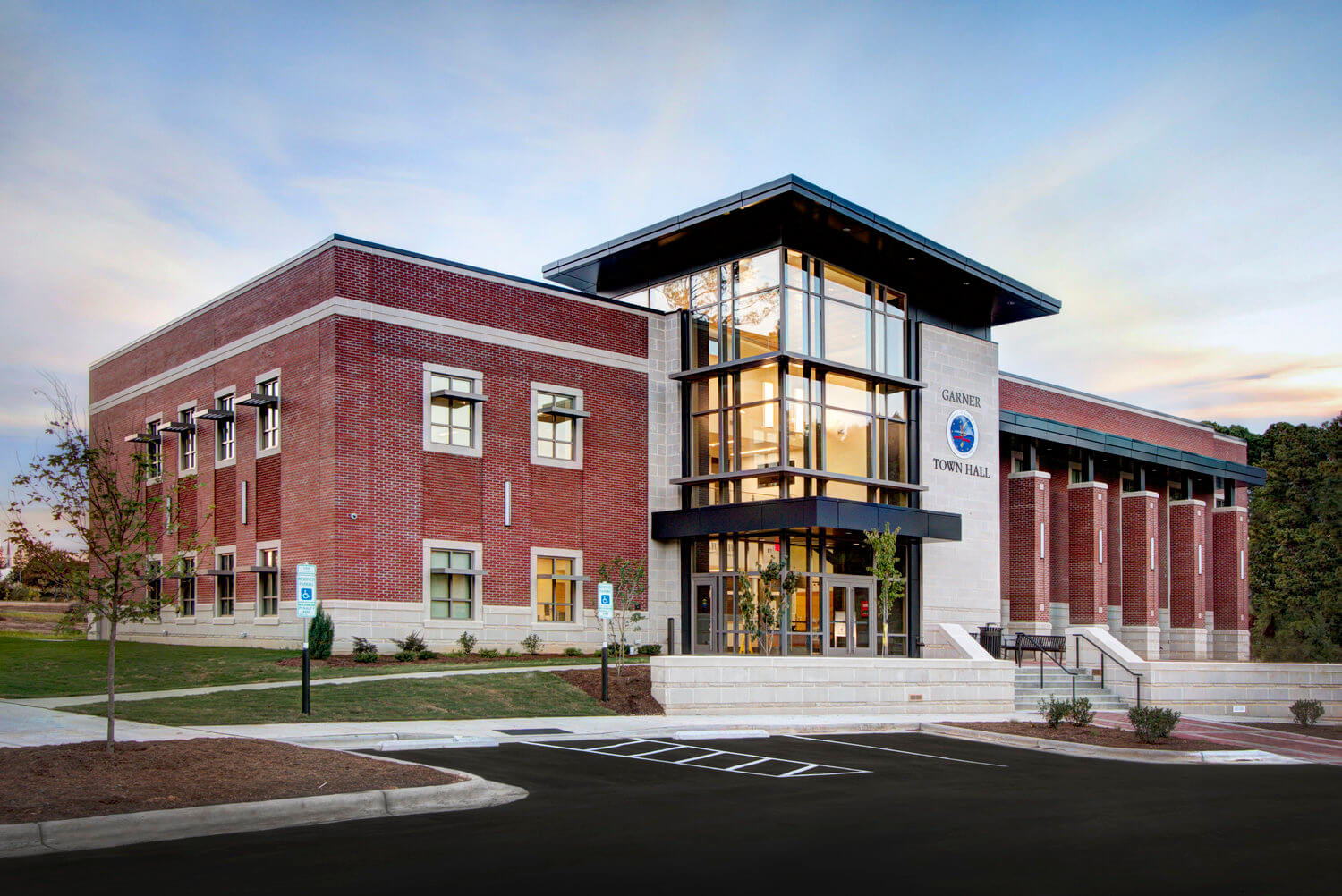 Commercial Construction
This project is the construction of a new 2 story Town Hall Building totaling 26,344 SF. and consists of demolishing several existing buildings, trees and retaining walls that are currently on site. New exterior construction work will consist of retaining walls, landscaping, steps, sidewalks, modification of existing parking areas, new parking areas, new bio-retention ponds, new dumpster enclosure etc.
Owner: Town of Garner
Architect: ADW Architects
Location: Garner, NC
Contract Format: Public Bid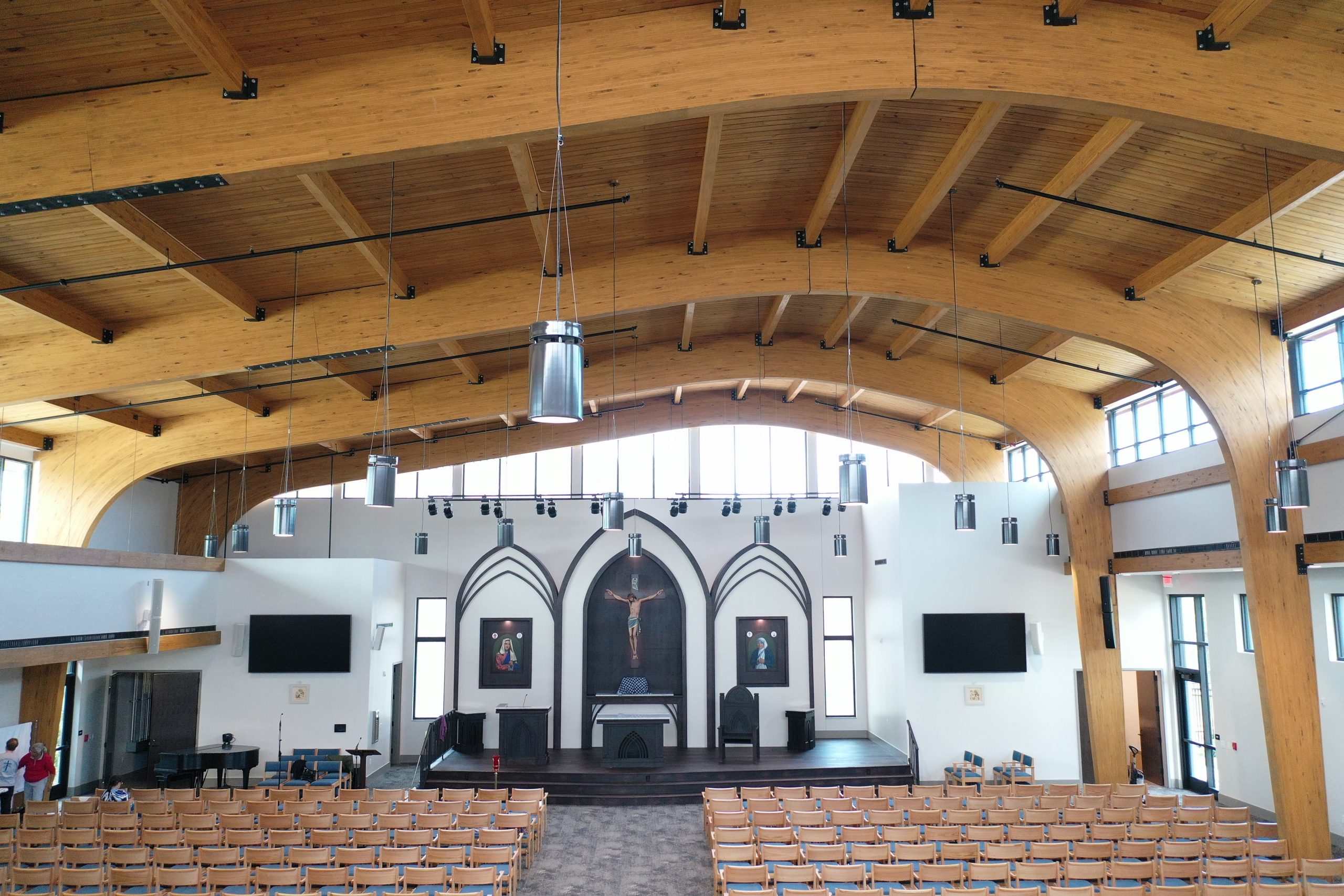 Commercial Construction
Mother Theresa Worship Center
New worship center/multi-purpose event building with exposed glulam beams. Project includes clearing and site work on large wooded site. Layout is designed to accommodate future growth.
Owner: Catholic Diocese of Raleigh
Architect: Little Diversified
Location: Fuquay-Varina, NC
Contract Format: Negotiated Bid
Whether you have a project in mind and you're looking for a reliable construction partner or you're looking to take the next step in your career, we want to hear from you!