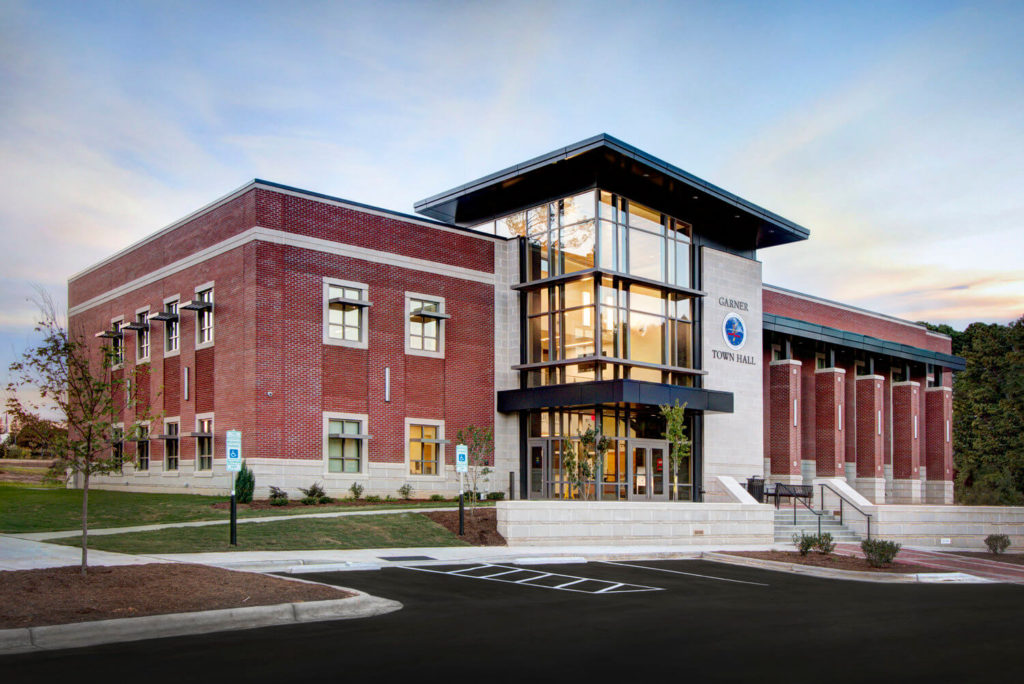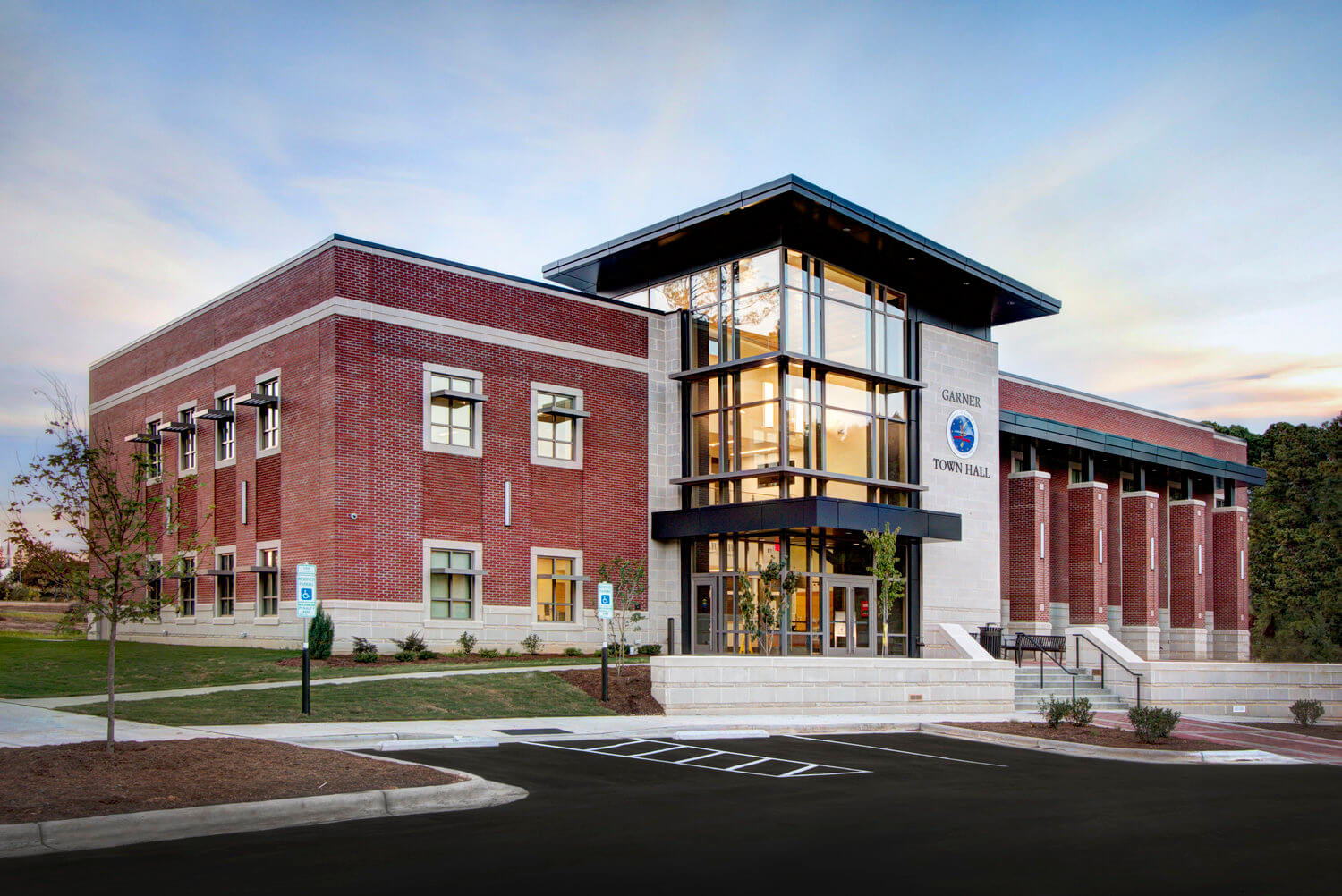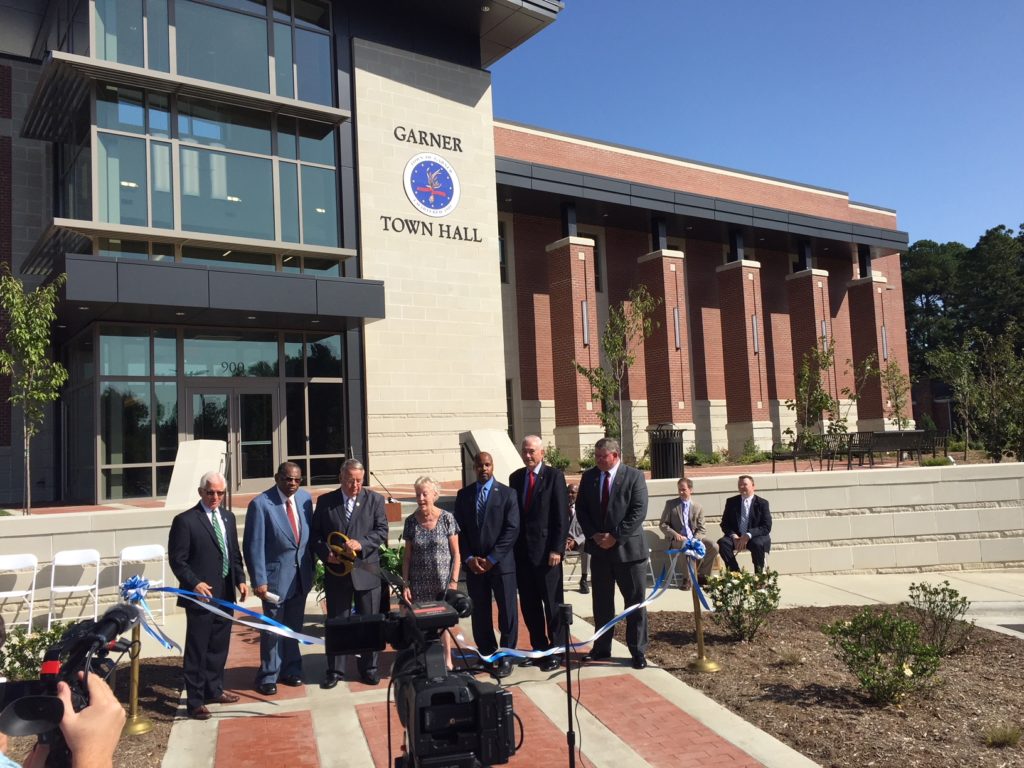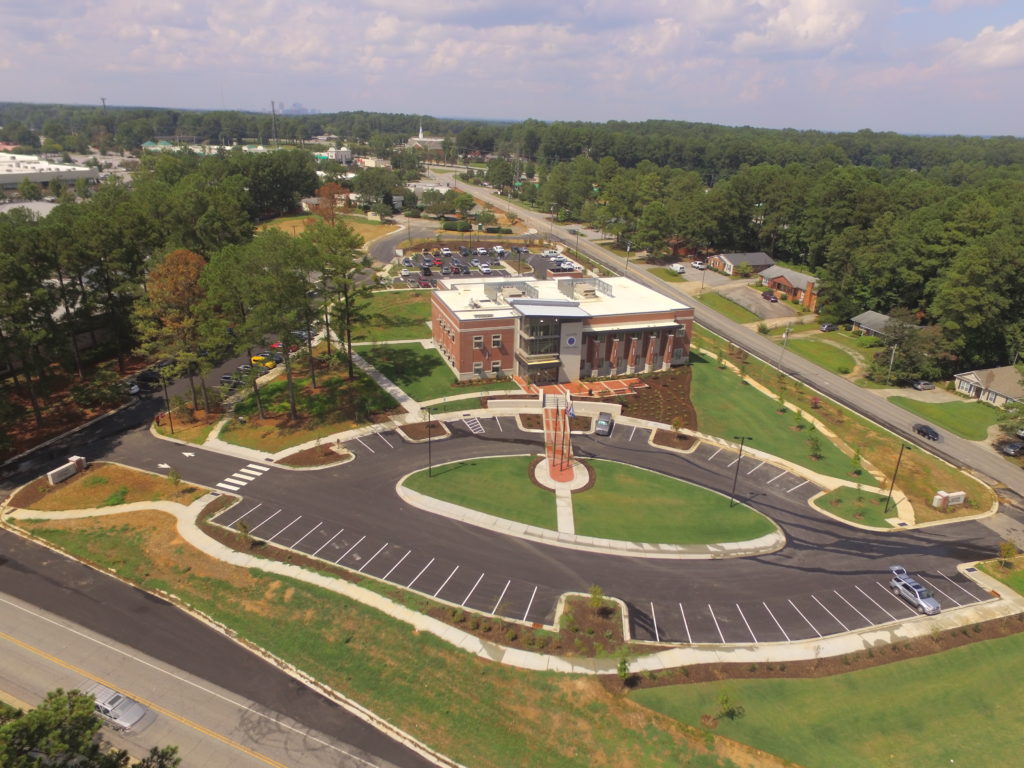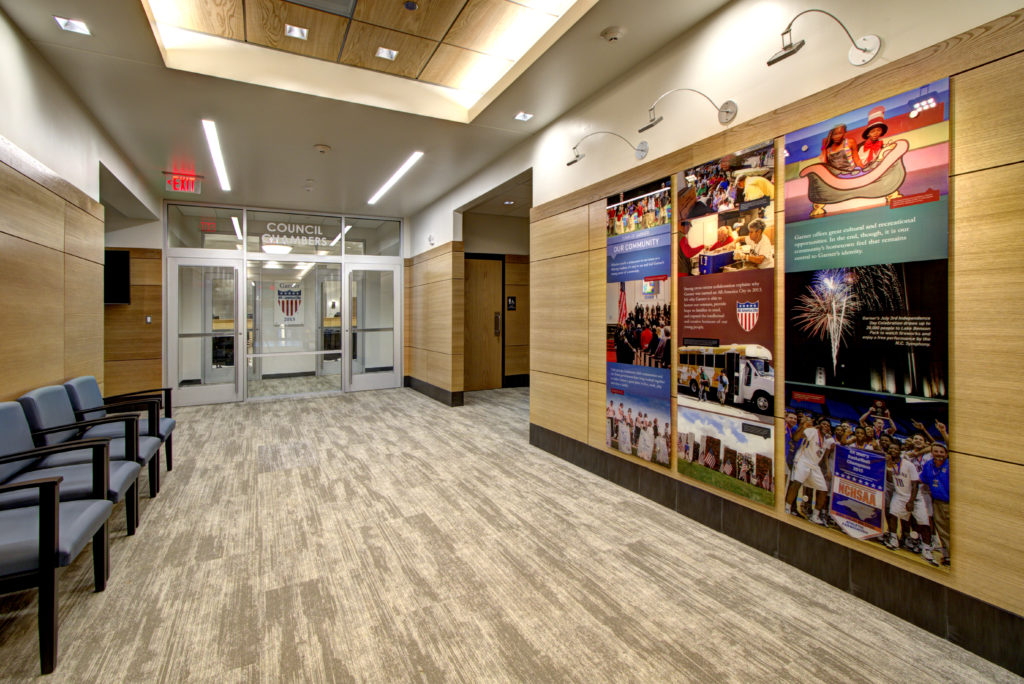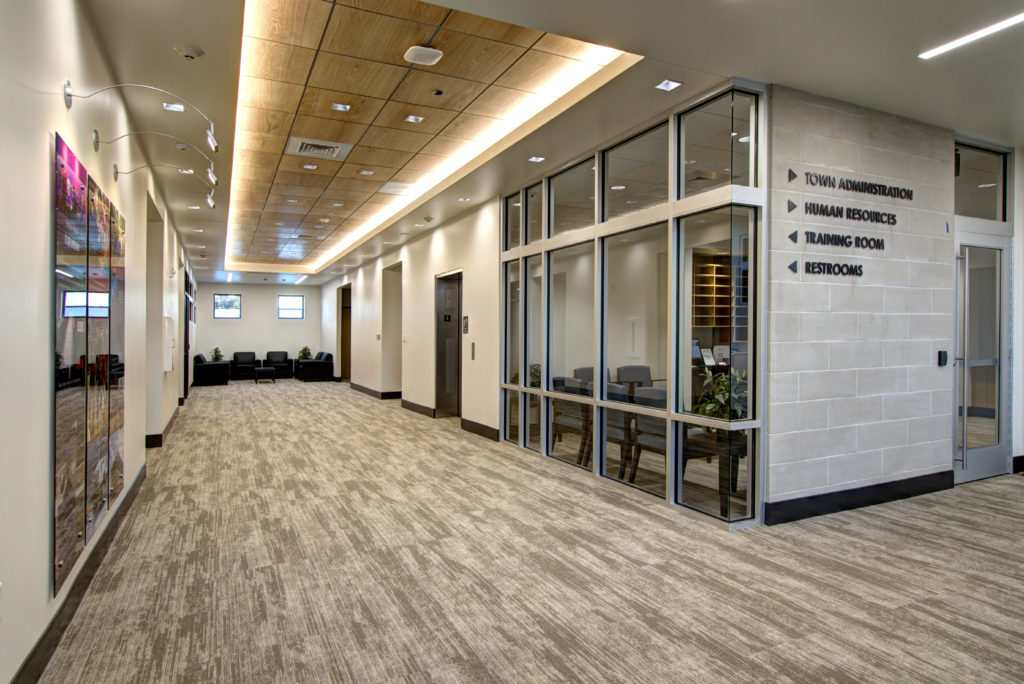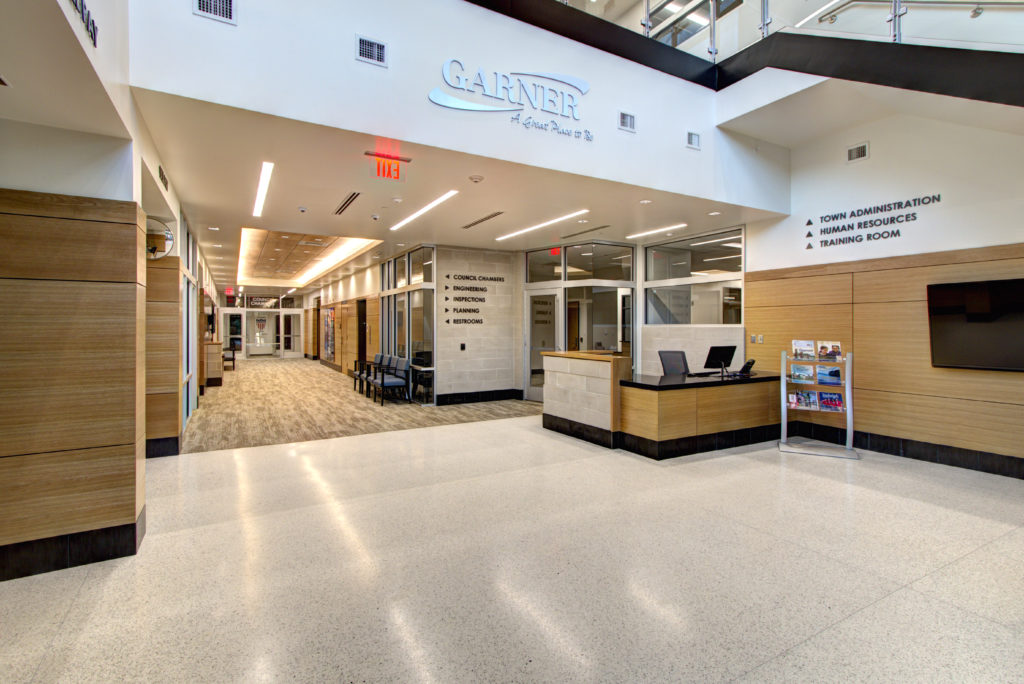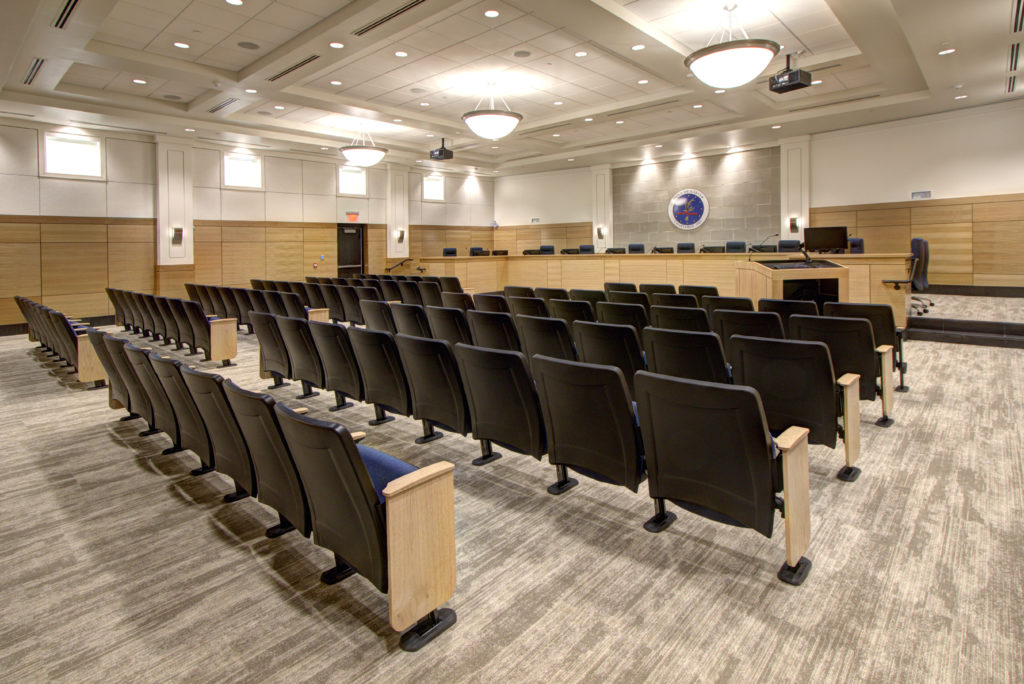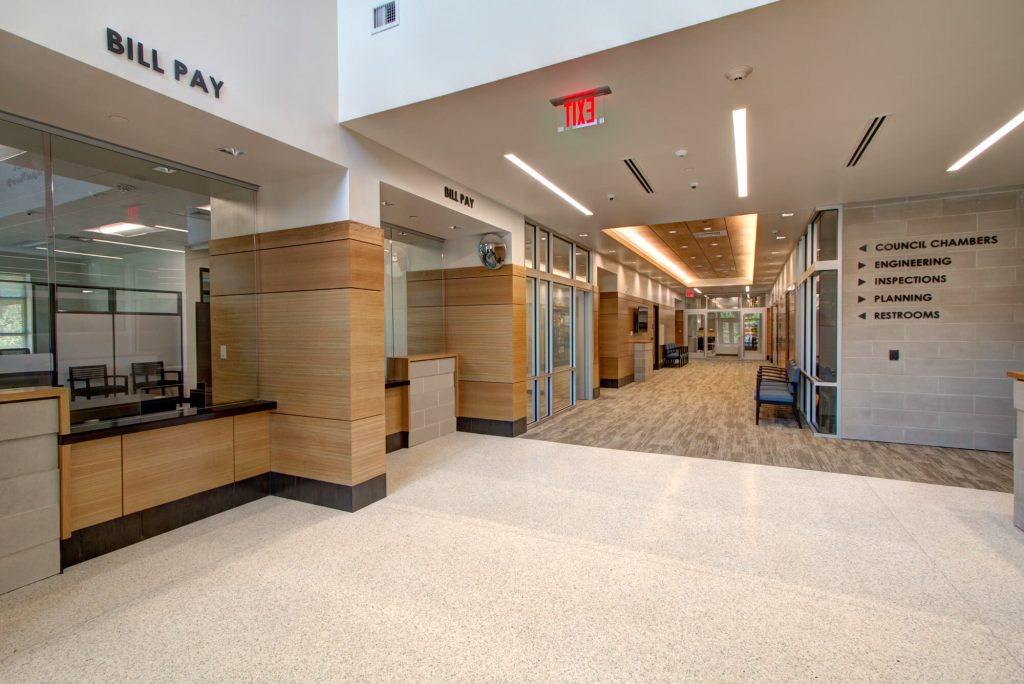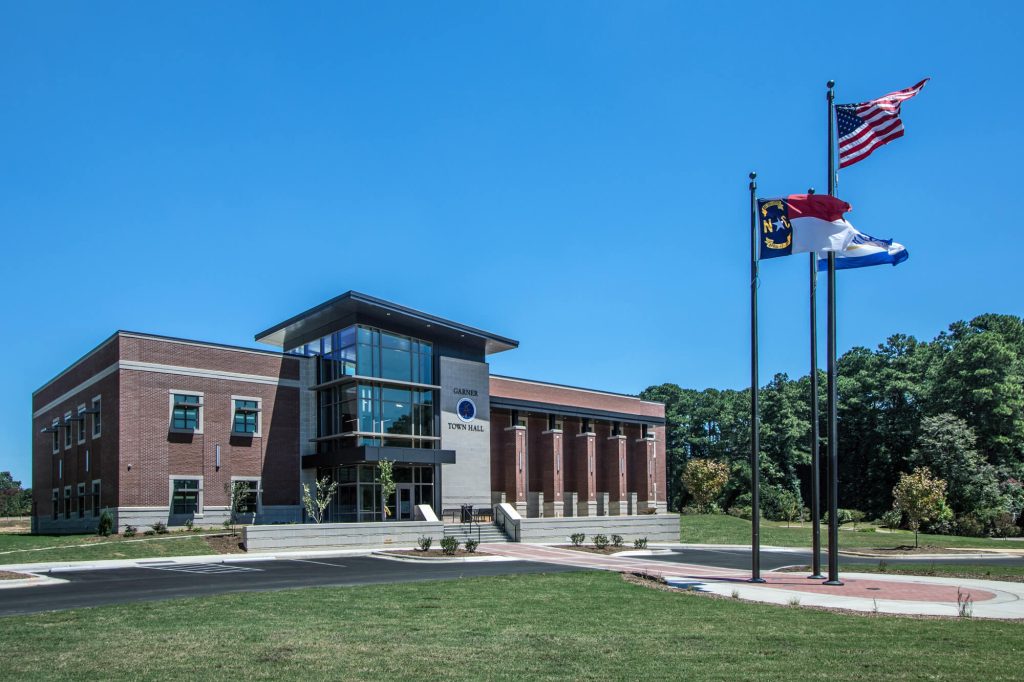 Location: Garner, North Carolina

Architect: ADW Architects

Contract Format: Public Bid

Description: This project is the construction of a new 2 story Town Hall Building totaling 26,344 SF. and consists of demolishing several existing buildings, trees and retaining walls that are currently on site. New exterior construction work will consist of retaining walls, landscaping, steps, sidewalks, modification of existing parking areas, new parking areas, new bio-retention ponds, new dumpster enclosure etc.